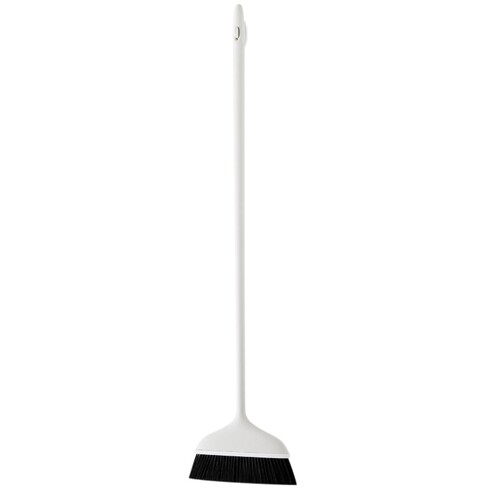 Mago Broom
white / polypropylene / Stick white / Bristles black
in Stock
Product description
The Mago Broom was designed by designer Stefano Giovannoni for Magis.

Italian manufacturers Magis have brought their well-known passion for playful, functional design to market with the popular Mago Broom, designed by Italian Stefano Giovannoni. Giovannoni is a hugely successful industrial designer who has demonstrated his commitment to function with this straightforward but stylish broom.

A broom, first and foremost, should sweep effectively and the tough polyester bristles of this broom make cleaning easy. The broomstick handle is made from a highly durable glass-fibre reinforced polypropylene. At the top of a broom is a small hole, designed for hanging the broom, which means it can be stored behind a tall cupboard door or simply out of the way when not in use. The broom measures 142 cm in height.

Brighten up your home with one of the cheery contrasting options for the Mago Broom, an essential household item that in this case has been designed to be highly effective, extremely durable and even to look good. For style throughout your home use with the Normann Copenhagen dustpan and brush or the iconic Normann Copenhagen washing-up bowl.
Product details
| | |
| --- | --- |
| Item ID | 012037 |
| Brand | Magis |
| Designer | Stefano Giovannoni |
Colors
white, anthracite, orange, fuchsia (polypropylene)
Materials
polyproylene, polyester
Dimensions
Length: 142cm
Width: 35cm
Diameter: 7cm

Weight
5.6kg

4 designs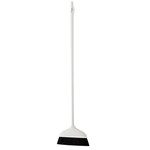 white / polypropylene / Stick white / Bristles black
in Stock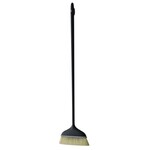 anthracite / polypropylene / Stick anthracite / Bristles white
1 week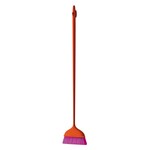 orange / polypropylene / Stick orange / Bristles fuchsia
in Stock
fuchsia / polypropylene / Stick fuchsia / Bristles orange
2 in stock
Matching accessories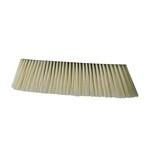 Magis
Mago Replacement Bristles
white / polypropylene / for Broom anthracite
in Stock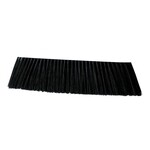 Magis
Mago Replacement Bristles
black / polypropylene / for Broom white
6 in stock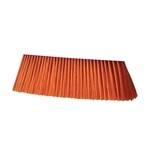 Magis
Mago Replacement Bristles
orange / polypropylene / for Broom fuchsia
1 week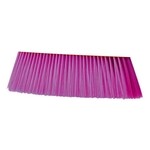 Magis
Mago Replacement Bristles
fuchsia / polypropylene / for Broom orange
1 in stock

Magis
Mago Wall Mount
white / polypropylene / for Broom white
6-8 weeks

Magis
Mago Wall Mount
light orange / polypropylene / for Broom orange
2 in stock

Magis
Mago Wall Mount
light blue / polypropylene / for Broom blue
4 in stock

Magis
Mago Wall Mount
light fuchsia / polypropylene / for Broom fuchsia
3 in stock

Magis
Mago Wall Mount
grey / polypropylene / for Broom anthrazit
3 in stock

Magis
Mago Wall Mount
light green / polypropylene / for Broom yellow
in Stock

Magis
Mago Wall Mount
dark green / polypropylene / for Broom green
6-8 weeks
The current status is available online at https://www.ambientedirect.com/en/012037
© 2021 Ambiente Direct GmbH - Stand vom 20.06.2021