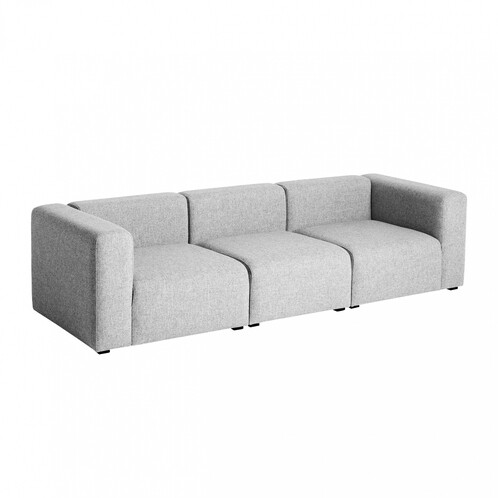 Mags 3 Seater Sofa 268.5x95.5x67cm
light grey/fabric Hallingdal 130/WxHxD 268.5x67x95.5cm/black stained pine wood legs
3 in stock
Product description
The modern Mags Sofa / 3 Seater Sofa was designed and manufactured by Danish design furniture label HAY.

Produced in high-quality and perfect in its proportions here we present you an exclusive sofa with highest seating comfort, exquisite fabrics, superbly sewn seams, and last but not least an elegant look!

The Mags Sofa shown here is a three seater sofa by HAY with a length of 268.5 cm, it is made up of a beech wood frame, polyurethane foam, and one cover, which is made of 90% new wool and 10% nylon.

The Mags Sofa by HAY is available in many different colour versions, please see the "available product types" for more details.

The Mags Sofa is delivered in parts; the individual Mags Sofa Modules can be connected with simple metal fittings.

On request the HAY Mags Sofa modules can be combined in countless combinations.
Product details
| | |
| --- | --- |
| Item ID | 163125 |
| Brand | HAY |
| Collection | HAY Mags |
Colors
fabric Remix 133: grey | fabric Remix 233: beige | fabric Divina 191: black | fabric Hallingdal 130: light grey | fabric Surface by Hay 120: grey | fabric Surface by Hay 990: black | fabric Hallingdal 116: light grey
Materials
polyurethane foam, pine wood FSC®, fabric
Dimensions
Width: 268.5cm
Height: 67cm
Depth: 95.5cm
Seat Height: 37cm
Backrest Height: 67cm

7 designs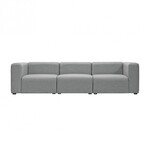 grey/fabric Surface by Hay 120/WxHxD 268.5x67x95.5cm/black stained pine wood legs
5 weeks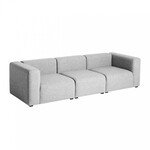 light grey/fabric Hallingdal 130/WxHxD 268.5x67x95.5cm/black stained pine wood legs
3 in stock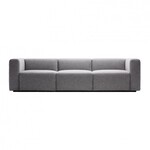 grey/fabric Remix 133/legs black stained pinewood/with felt gliders/stitches grey
5 weeks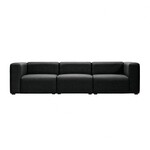 black/fabric Surface by Hay 990/WxHxD 268.5x67x95.5cm/black stained pine wood legs
5 weeks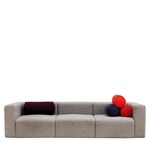 beige/fabric Remix 233/legs black stained pinewood/with felt gliders/stitches beige
5 weeks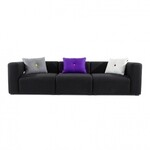 black/fabric Divina 191/legs black stained pinewood/with felt gliders/stitches black
5 weeks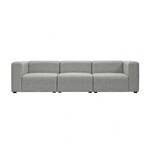 light grey/fabric Hallingdal 116/legs black stained pinewood/with felt gliders/stitches light grey
5 weeks
Matching accessories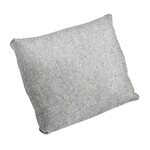 Mags 9 Cushion 55x48cm
light grey/fabric Hallingdal 130/WxHxD 55x48x9cm
2 in stock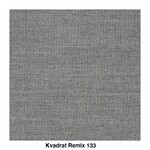 Mags 9 Cushion 55x48cm
dark grey/fabric Remix 133/WxHxD 55x48x9cm
5 weeks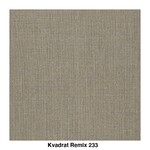 Mags 9 Cushion 55x48cm
beige/fabric Remix 233/WxHxD 55x48x9cm
5 weeks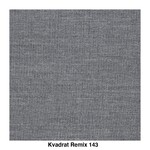 Mags 9 Cushion 55x48cm
grey/fabric Remix 143/WxHxD 55x48x9cm
5 weeks
The current status is available online at https://www.ambientedirect.com/en/163125
© 2022 Ambiente Direct GmbH - Stand vom 21.01.2022