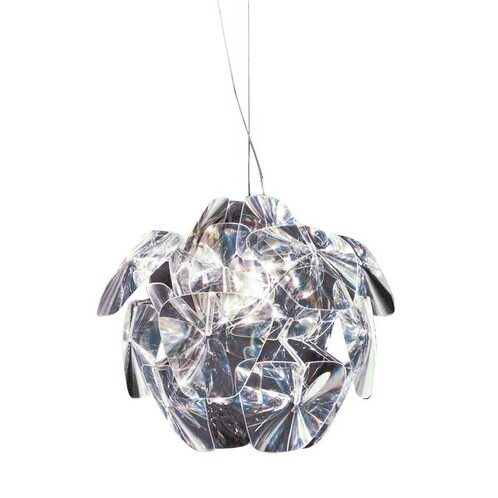 Hope D66 Suspension Lamp
transparent/H x Ø 54x72cm/socket E27
5 weeks
Product description
The unique Hope suspension lamp was designed in 2009 by Paolo Rizzatto and Francisco Gomez Paz for Luceplan.
A design light that sparkles like a brilliant - simply heavenly! Not only we, at AmbienteDirect.com, think this way. 2010 this master piece won the Red Dot Award, 2011 the much sought after Compasso d'Oro and thus one of the most important international design awards!
On the one hand Hope is based on traditional lamp shapes, on the other hand it interprets these totally new, with highly developed modern technologies and contemporary materials. Hope is incredibly light-weight and easy to assemble.
A series of thin polycarbonate Fresnel lenses multiply the light emitted by Hope's illuminant, creating a pleasant, glittery and festive atmosphere, sprinkled with thousands of shards of light like the diamond which inspired the name: Hope.
Hope is not only applicable in private rooms, but also perfectly suits hotel lobbies, bars, boutiques, or restaurants.
Please also see Hope's other version by clicking "collection".

Please note that the Hope Suspension Lamp is delivered in parts and will need to be assembled by yourself.
Product details
| | |
| --- | --- |
| Item ID | 146532 |
| Brand | Luceplan |
| Designer | Paolo Rizzatto, Francisco Gomez Paz |
| Collection | Luceplan Hope |
Colors
transparent
Materials
stainless steel, polycaronate
Dimensions
Height:
· H x Ø 54x72cm: 54cm
· H x Ø 49x61cm: 49cm
· H x Ø 66x110cm: 66cm
Diameter:
· H x Ø 54x72cm: 72cm
· H x Ø 49x61cm: 61cm
· H x Ø 66x110cm: 110cm
Cable Length:
· H x Ø 54x72cm: 0cm
· H x Ø 49x61cm: 270cm
· H x Ø 66x110cm: 410cm
Suspension Height:
· H x Ø 54x72cm: 270cm
· H x Ø 49x61cm: 0cm
· H x Ø 66x110cm: 0cm

Illuminant
H x Ø 54x72cm:
1x LED-Bulb E27/10.5W - energy efficency grade A++ - excl., (please order under "accessories")
H x Ø 66x110cm:
3x LED-Bulb E27/10.5W - energy efficency grade A++ - excl., (please order under "accessories")

Energy class
H x Ø 54x72cm:
This luminaire is compatible with bulbs of the energy classes: A++ - E
H x Ø 66x110cm:
This luminaire is compatible with bulbs of the energy classes: A++ - E

3 designs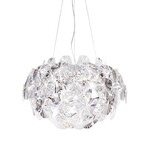 transparent/H x Ø 66x110cm/socket E27
5 weeks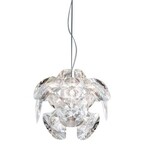 transparent/H x Ø 49x61cm/socket E27
5 weeks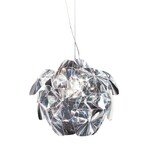 transparent/H x Ø 54x72cm/socket E27
5 weeks
Matching accessories

LED E27 BULB OPAL 10,5W => 75W
opal/4000K/1055lm
in Stock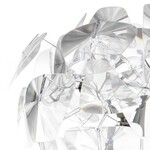 Hope D66 Replacement Lenses L
transparent/3 pieces
5 weeks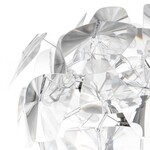 Hope D66 Replacement Lenses S
transparent/3 pieces
6-8 weeks
The current status is available online at https://www.ambientedirect.com/en/146532
© 2022 Ambiente Direct GmbH - Stand vom 24.01.2022