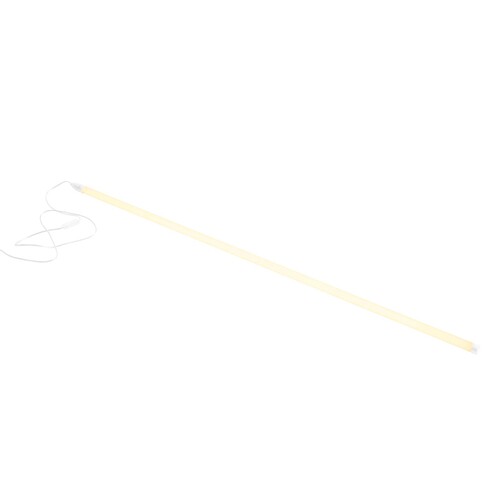 Neon Tube LED Lamp
warm white/H 150cm / Ø 2,5cm/3000K
5 weeks
Product description
The Neon Tube LED Lamp was designed in-house for the brand HAY.

Based in Denmark, HAY is one of Europe's most prestigious and creative lighting labels. Its in-house team collaborates with major designers, resulting in a seemingly endless stream of award-winning products. But the creations emanating from the in-house studio are often just as engaging, and the Neon Tube LED Lamp is a great example.

Featuring a streamlined neon cylinder with subtle fixtures at both ends, this brash but simple design offers an easy way to supplement main lighting. The Neon Tube LED Lamp comes in various colours, allowing users to make their home atmosphere cooler or more exotic, depending on their personal tastes. Each lamp measures 150cm long and is just 2.5cm wide - resulting in a truly slender format which can be rested against walls or attached to surfaces as desired. The casing has been made from a mix of resilient polycarbonate and PVC, while it is anchored by a plastic base which in turn interfaces with a 200cm long cable. The Neon Tube LED Lamp features a single 12W LED bulb which cannot be changed.
Product details
Colors
warm white, red, ice blue, magenta, yellow
Materials
polycarbonate, PVC
Dimensions
Height: 150cm
Diameter: 2.5cm
Cable Length:
· warm white: 200cm
· red: 0cm
· ice blue: 200cm
· magenta: 200cm
· yellow: 200cm

Illuminant
1x LED-Unit FIX/12W - energy efficency grade A++ - included

Energy class
This luminaire is compatible with bulbs of the energy classes: A++
The luminaire is sold with a bulb of the energy class: A++
This luminaire contains built-in LED lamps. The LED lamps cannot be changed in the luminaire.

5 designs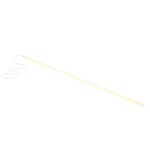 warm white/H 150cm / Ø 2,5cm/3000K
5 weeks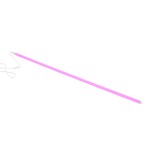 magenta/H 150cm / Ø 2,5cm/3000K
5 weeks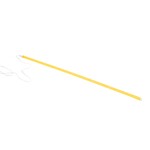 yellow/H 150cm / Ø 2,5cm/3000K
5 weeks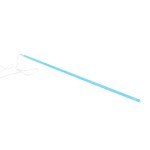 ice blue/H 150cm / Ø 2,5cm/3000K
in Stock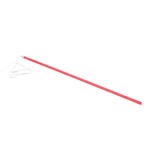 red/H 150cm / Ø 2,5cm/3000K
5 weeks
The current status is available online at https://www.ambientedirect.com/en/163969
© 2022 Ambiente Direct GmbH - Stand vom 18.01.2022