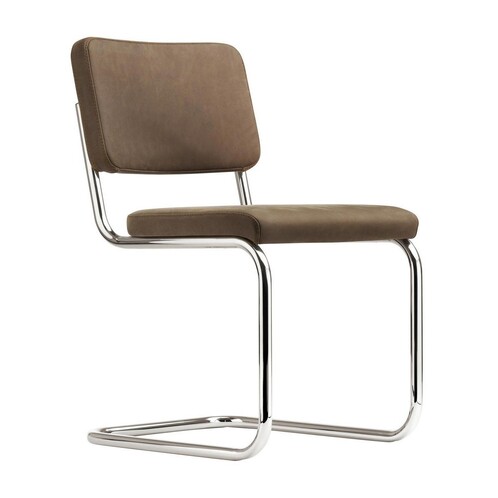 S 32 PV Pure Materials Cantilever Chair Leather
dark brown 9/leather Pure Materials/light brown 887 stitching/frame chromed steel tube
5 weeks
Product description
The S 32 PV Pure Materials Cantilever Chair Leather has been created by Marcel Breuer for the label Thonet.

As a renowned modernist architect and designer of furniture, Hungarian born Breuer made many lasting impressions with chair designs, especially in the Bauhaus style.

Thonet is continuing this traditional style with the S 32 PV Pure Materials Cantilever Chair Leather, which it has been producing since 1930. This bestselling model remains one of the most popular chairs in the world to this day. The tubular steel build of this design gives the chair a versatile strength, and the upholstered leather covering to the back and the seat adds a quality plush finish, which ensures comfort as well as durability. The cover is also available in a variety of different colours and finishes. The style allows much versatility regarding where the chair can be used, be it in an office or home environment. This luxury chair is an armless design that is both tasteful and comfortable. The S32 chair is a well considered concept chair which Breuer has made sure will be remembered for its strength as well as its sleek and simple looks well into the future.
Product details
| | |
| --- | --- |
| Item ID | 165131 |
| Brand | Thonet |
| Designer | Marcel Breuer |
| Collection | Thonet S 32 |
Colors
black 10, greengrey 8, dark brown 9, light brown 1 (leather Pure Materials)
Materials
steel tube, plywood, leather
Dimensions
Width: 46cm
Height: 80cm
Depth: 60cm
Seat Height: 46cm

Weight
black 10: 7.1kg
greengrey 8: 7.1kg
dark brown 9: 0kg
light brown 1: 7.1kg

4 designs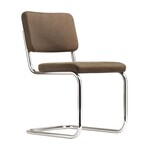 dark brown 9/leather Pure Materials/light brown 887 stitching/frame chromed steel tube
5 weeks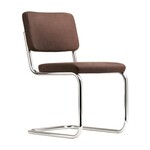 light brown 1/leather Pure Materials/ornagebrown 448 stitching/frame chromed steel tube
3 in stock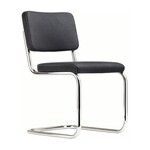 black 10/leather Pure Materials/broom yellow 968 stitching/frame chromed steel tube
5 weeks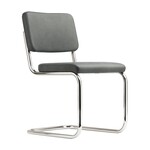 greengrey 8/leather Pure Materials/blackblue 32 stitching/frame chromed steel tube
5 weeks
Matching accessories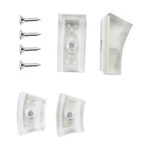 PTFE Gliders for Cantilever Chair Set of 4
transparent/suitable for all floors
5 weeks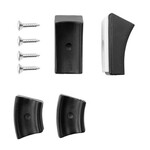 PTFE Gliders for Cantilever Chair Set of 4
black/suitable for all floors
in Stock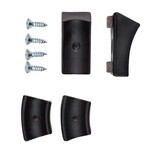 Felt Glider for Cantilever Chair Set de 4
black/for parquet floor
in Stock
Felt Glider for Cantilever Chair Set de 4
transparent/for parquet floor
in Stock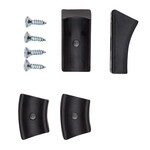 Plastic Gliders for Cantilever Chair Set of 4
black/for stone floors
in Stock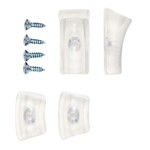 Plastic Gliders for Cantilever Chair Set of 4
transparent/for stone floors
in Stock
The current status is available online at https://www.ambientedirect.com/en/165131
© 2021 Ambiente Direct GmbH - Stand vom 23.10.2021