Riva Bench
white/laminate/216x35cm
5 weeks
Product description
The minimalist Riva Bench by Conmoto, designed by Schweiger & Viererbl, is part of the award-winning Riva collection.

The Riva Bench, as well as all other Riva products, features a straight-forward design, bright colouring, and is weather-proof - a bright spot in any ensemble, on the terrace or indoors.

The Riva Bench and the entire Riva collection are manufactured of scratch-proof HPL plastic. The Riva Bench is available in different sizes and colours, please see the "available product types" for details.

We recommend the combination with the Riva Table, both are also available in a set. Other great matching items are the Riva Office Desk, the Riva Lounger, as well as the Riva Kid's Furniture, all found in the "collection".

On request the Riva Lounge is also available, an L-shaped, comfortable lounge sofa with side table in the typical Riva design.

Design awards for the Riva collection include: 2007 iF product design award, 2007 reddot, 2007 Good Design Award, Chicago/USA, 2008 & 2009 nominated for the German Design Award.
Product details
| | |
| --- | --- |
| Item ID | 157641 |
| Brand | Conmoto |
| Designer | Marie Schmid-Schweiger, Florian Viererbl |
| Collection | Conmoto Riva |
Colors
white, anthracite (laminate)
Materials
HPL-synthetic material, stainless steel
Dimensions
Length:
· 196x35cm: 196cm
· 176x35cm: 176cm
· 216x35cm: 216cm
Width: 35cm
Height: 44cm
Seat Height: 44cm

6 designs

white/laminate/216x35cm
5 weeks

anthracite/laminate/216x35cm
5 weeks

white/laminate/176x35cm
5 weeks

anthracite/laminate/176x35cm
5 weeks

anthracite/laminate/196x35cm
1 in stock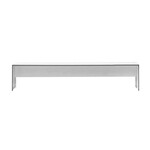 white/laminate/196x35cm
5 weeks
Matching accessories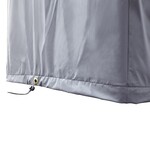 Riva Protective Cover 180cm
grey/for rectangular table S/for 1-2 benches S without backrest
5 weeks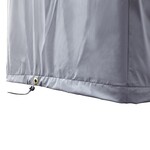 Riva Protective Cover 220cm
grey/for rectangular table L/for 1-2 benches S - L without backrest
1 in stock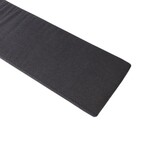 Riva Bank Cushion 176x35cm
anthracite/H 3cm
1 week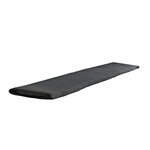 Riva Bank Cushion 194x35cm
anthracite/H 3cm
5 weeks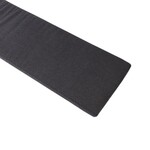 Riva Bank Cushion 216x35cm
anthracite/H 3cm
3 in stock
The current status is available online at https://www.ambientedirect.com/en/157641
© 2021 Ambiente Direct GmbH - Stand vom 26.09.2021