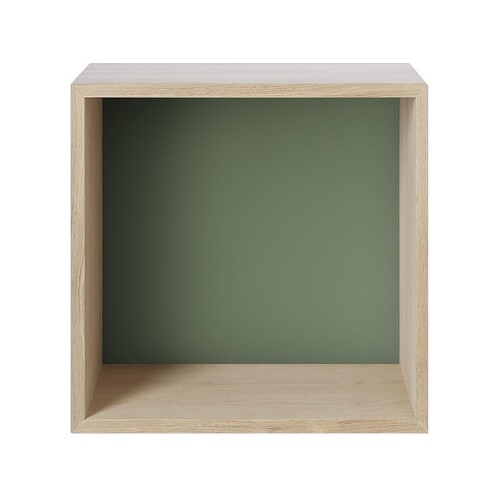 Mini Stacked 2.0 Modul M
oak / dusty green / 33,2x33,2cm / backboard dusty green
2 weeks
Product description
The mini Stacked 2.0 Modul M was designed by architect Julien de Smedt for the homeware manufacturer Muuto.

At just 29 years of age, de Smedt won the prestigious Gold Lion for his design of The Stavanger Concert Hall. This architect and designer is known for finding new ways of looking at conventional items and translating them into his work. The ideals of Julien de Smedt are clear and easily reflected in his design of The mini Stacked 2.0 Modul M.

These stackable shelving units were designed to meet the design qualities of form and function. They are constructed of the highest quality materials and are available in a variety of colours. This option includes both natural wood along with MDF. Choose the Mini Stacked 2.0 Modul M from Muuto if you value objects that are beautiful yet multifunctional. Measuring in at 33.2 x 33.3 cm, they are the ideal size to store a variety of books and ornaments. Stack these shelves on a wall to create a conventional shelving system or stagger them in a geometric pattern to create the ultimate statement piece for your home.
Product details
| | |
| --- | --- |
| Item ID | 156232 |
| Brand | Muuto |
| Collection | Muuto Stacked 2.0 |
Colors
grey, light grey, oak, white, oak/light grey, oak/dusty green, midnight blue
Materials
wood, MDF
Dimensions
Width: 33.2cm
Height: 33.2cm

7 designs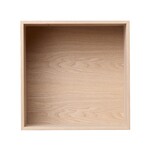 oak / 33,2x33,2cm / backboard oak
2 in stock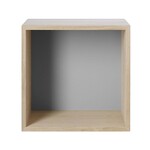 oak / light grey / 33,2x33,2cm / backboard light grey
2 weeks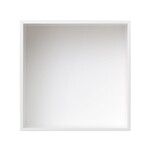 white / 33,2x33,2cm / backboard white
2 weeks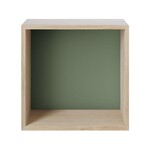 oak / dusty green / 33,2x33,2cm / backboard dusty green
2 weeks

grey / 33,2x33,2cm / backboard grey
2 weeks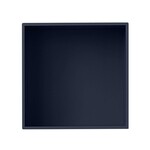 midnight blue / 33,2x33,2cm / backboard white
3 in stock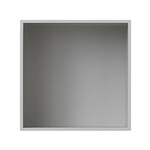 light grey / 33,2x33,2cm / backboard light grey
3 in stock
Matching accessories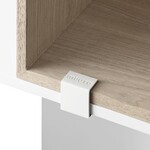 Muuto
Mini Stacked 2.0 Clips Set Of 5
white
1 week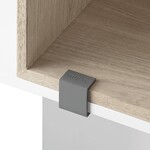 Muuto
Mini Stacked 2.0 Clips Set Of 5
grey
5 in stock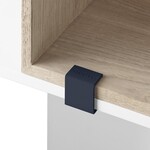 Muuto
Mini Stacked 2.0 Clips Set Of 5
midnight blue
2 in stock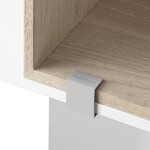 Muuto
Mini Stacked 2.0 Clips Set Of 5
light grey
3 in stock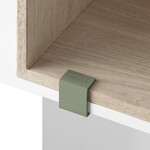 Muuto
Mini Stacked 2.0 Clips Set Of 5
dusty green
3 in stock
The current status is available online at https://www.ambientedirect.com/en/156232
© 2020 Ambiente Direct GmbH - Stand vom 28.09.2020