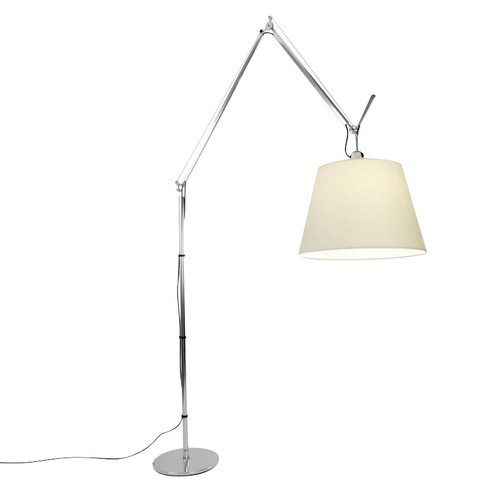 Tolomeo Mega Terra Floor Lamp With Dimmer
aluminium/parchment shade Ø42cm/LxWxH 42x113x238cm
8-12 weeks
Product description
The Tolomeo Mega Terra floor lamp with parchment paper or silk shade and dimmer was designed by Michele de Lucchi and Giancarlo Fassina for the Italian manufacturer Artemide.

The Tolomeo Mega complements the Tolomeo Lamp Collection with a special light, the largest of the Tolomeo Floor Lamps.

This Tolomeo Classic is spiced up with a beautiful silky satin or parchment diffuser, which sports a friendly beige while turned off, but turns a creamy white when the parchment is illuminated. This lamp enables the atmospheric combination of direct and indirect lighting. The base, frame and arms, adjustable in every direction, are made of anodized aluminium, the hinges of polished aluminium.

The Tolomeo Mega Terra Floor Lamps are available equipped with a dimmer in different versions and sizes, please see the "available product types" for more information. Discover other Tolomeo Lights in the "collection".

Tolomeo Lights & Lamps by Artemide are in stock!
Product details
| | |
| --- | --- |
| Item ID | 145840 |
| Brand | Artemide |
| Designer | Giancarlo Fassina, Michele de Lucchi |
| Collection | Artemide Tolomeo |
Colors
aluminium: parchment shade Ø32cm, lampshade satin grey Ø32cm, parchment shade Ø36cm, parchment shade Ø42cm, lampshade satin grey Ø36cm, lampshade satin grey Ø42cm
Materials
satin or parchment, aluminium, metal
Dimensions
Length:
· LxWxH 33x103x238cm: 33cm
· LxWxH 36x107x238cm: 36cm
· LxWxH 42x113x238cm: 42cm
Width:
· LxWxH 33x103x238cm: 103cm
· LxWxH 36x107x238cm: 107cm
· LxWxH 42x113x238cm: 113cm
Height: 238cm
Diameter Diffuser: 32cm
Diameter Base: 33cm

Illuminant
1x Halogen-Tube E27/150W - energy efficency grade A++ - excl., (please order under "accessories")

Energy class
This luminaire is compatible with bulbs of the energy classes: A++ - E

6 designs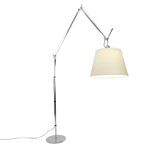 aluminium/parchment shade Ø42cm/LxWxH 42x113x238cm
8-12 weeks
aluminium/parchment shade Ø36cm/LxWxH 36x107x238cm
8-12 weeks
aluminium/parchment shade Ø32cm/LxWxH 33x103x238cm
8-12 weeks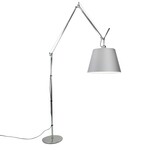 aluminium/lampshade satin grey Ø42cm/LxWxH 42x113x238cm
8-12 weeks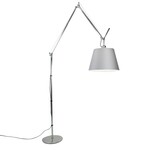 aluminium/lampshade satin grey Ø36cm/LxWxH 36x107x238cm
8-12 weeks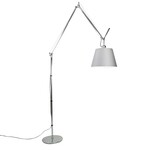 aluminium/lampshade satin grey Ø32cm/LxWxH 33x103x238cm
8-12 weeks
Matching accessories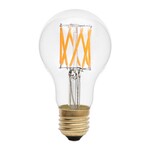 LED E27 GLOBE FILAMENT 360° 6W => 41W
clear/H 10.8cm/Ø 6cm/Trailing Edge dimmable/600lm/2500K/CRI95/CE/IP54
1 week

Tolomeo Mega Replacement Shade
natural/parchment/Ø 32cm
8-12 weeks

Tolomeo Mega Replacement Shade
natural/parchment/Ø 36cm
8-12 weeks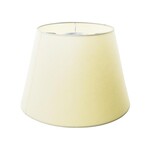 Tolomeo Mega Replacement Shade
natural/parchment/H x Ø 29x42cm
8-12 weeks

Tolomeo Mega Replacement Shade
natural/parchment/Ø 52cm
8-12 weeks

Tolomeo Mega Replacement Shade
grey/satin shade/Ø 32cm
8-12 weeks

Tolomeo Mega Replacement Shade
grey/satin shade/Ø 36cm
8-12 weeks

Tolomeo Mega Replacement Shade
grey/satin shade/Ø 42cm
8-12 weeks

Tolomeo Mega Replacement Shade
grey/satin shade/Ø 52cm
8-12 weeks

Tolomeo Mega Replacement Shade
black/satin shade/Ø 32cm
8-12 weeks

Tolomeo Mega Replacement Shade
black/satin shade/Ø 36cm
8-12 weeks

Tolomeo Mega Replacement Shade
black/satin shade/Ø 42cm
8-12 weeks

Tolomeo Mega Replacement Shade
black/satin shade/Ø 52cm
2 in stock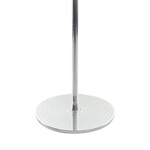 Tolomeo Mega Base and Rod
aluminium/Ø33cm
2 weeks
The current status is available online at https://www.ambientedirect.com/en/145840
© 2021 Ambiente Direct GmbH - Stand vom 22.10.2021