Scent Elements Candle Medium
black/H x Ø 13.5x9.5cm/mint/guaiac/cedar wood
5 in stock
Product description
This lovely and practical Scent Elements Candle Medium was developed by designer Thomas Dixon for the British firm Tom Dixon.

The designer opened his eponymous company in London in 2002 with the mission of tapping into British heritage for furniture design inspiration. Mainly self-taught, Dixon rose to prominence in the 1980s when he established "Space" as a creative zone for young designers. His breakthrough came with his acclaimed S-Chair developed for Italian leaders Cappellini. In the 1990s, his status was further enhanced with the release of his startlingly innovative "Jack". Crafted from polyethylene, this revolutionary item was both lighting and seating in one.

Part of the Elements family of products, the Scent Elements Candle Medium is designed as both an object of beauty and a source of delightful fragrance for the home. The container comprises an elegantly shaped, hand-blown glass bottle which contains the scented wax. The series includes four fragrance notes to evoke the mood of the four elements: fire, air, earth and water. Easy on the eye as well as the nose, the Scent Elements Candle Medium is the ideal accessory to deliver a range of fragrances that create desired moods in a home.
Product details
| | |
| --- | --- |
| Item ID | 155754 |
| Brand | Tom Dixon |
| Designer | Tom Dixon |
| Collection | Tom Dixon Scent |
Colors
red, white, black
Materials
glass, wax
Dimensions
Height:
· Scent Elements Fire Candle Medium: 13.5cm
· Scent Elements Air Candle Medium: 13.5cm
· Scent Elements Earth Candle Medium: 13.5cm
· Scent Elements Air Candle Large: 22cm
· Scent Elements Earth Candle Large: 22cm
Diameter:
· Scent Elements Fire Candle Medium: 9.5cm
· Scent Elements Air Candle Medium: 9.5cm
· Scent Elements Earth Candle Medium: 9.5cm
· Scent Elements Air Candle Large: 16cm
· Scent Elements Earth Candle Large: 16cm

5 designs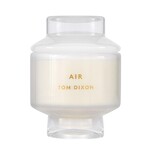 white/pink pepper/white tea/neroli oil/orange flower/white musk
3 in stock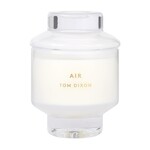 white/pink pepper/white tea/neroli oil/orange flower/white musk
6 in stock

red/H x Ø 13.5x9.5cm/Cypriol oil/guaiac/amber/musk
3 weeks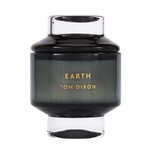 black/H x Ø 22x16cm/mint/guaiac/cedar wood
3 weeks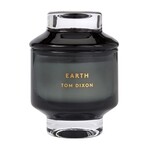 black/H x Ø 13.5x9.5cm/mint/guaiac/cedar wood
5 in stock
The current status is available online at https://www.ambientedirect.com/en/155754
© 2022 Ambiente Direct GmbH - Stand vom 18.01.2022