Eames Plastic Armchair DAW Black Maple Base
white/seat shell polypropylene/black maple base/black steel/WxHxD 62,5x83x60cm
5 weeks
Product description
Created by the colossi of 20th-century design Charles and Ray Eames, for the manufacturer Vitra, the Eames Plastic Armchair DAW Maple Black H43cm is an exemplar of the design duo's ability to make great design look almost effortless.

It's impossible to imagine the direction that modernist furniture would have taken without the influence of these polymath designers and RIBA Gold Medal winners, who took art and made it functional. Any Eames design is notable for its pleasingly sinuous line but also for its innate usability and indispensability.

This marriage of aesthetic appeal to usability meets its apotheosis in the iconic Eames Plastic Armchair DAW Maple Black H43cm. The beautiful gliding curve of its polypropylene seat is typical of their style: an organic line in a man-made material, contrasting with the straight maple legs, the natural material in a rigid line. Versatile enough for use as an occasional seat or as part of a more formal arrangement, this chair can be paired with cushions to soften its surface and can be used to inject colour contrasts into a space. With its seat height at a comfy 43cm, it's a usable chair, not simply a good looking piece of furniture.
Product details
| | |
| --- | --- |
| Item ID | 148869 |
| Brand | Vitra |
| Designer | Ray Eames, Charles Eames |
| Collection | Vitra Eames Plastic Chair |
Colors
white, poppy red, mustard yellow, ice grey, granite grey, deep black, light grey, pebble, forest, green, sunlight, rusty orange, pale rose, sea blue (seat shell polypropylene)
Materials
polypropylene, steel, maple
Dimensions
Width: 62.5cm
Height: 83cm
Depth: 60cm
Seat Height: 43cm

14 designs
white/seat shell polypropylene/black maple base/black steel/WxHxD 62,5x83x60cm
5 weeks

ice grey/seat shell polypropylene/black maple base/black steel/WxHxD 62,5x83x60cm
5 weeks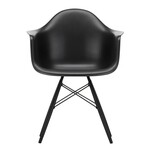 deep black/seat shell polypropylene/black maple base/black steel/WxHxD 62,5x83x60cm
5 weeks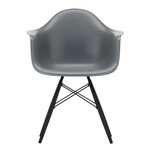 granite grey/seat shell polypropylene/black maple base/black steel/WxHxD 62,5x83x60cm
5 weeks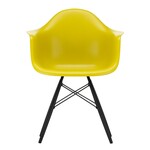 mustard yellow/seat shell polypropylene/black maple base/black steel/WxHxD 62,5x83x60cm
5 weeks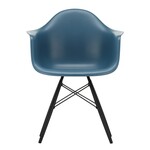 sea blue/seat shell polypropylene/black maple base/black steel/WxHxD 62,5x83x60cm
5 weeks

light grey/seat shell polypropylene/black maple base/black steel/WxHxD 62,5x83x60cm
5 weeks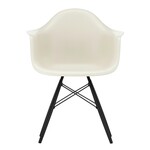 pebble/seat shell polypropylene/black maple base/black steel/WxHxD 62,5x83x60cm
5 weeks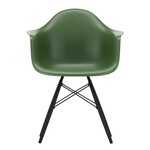 forest/seat shell polypropylene/black maple base/black steel/WxHxD 62,5x83x60cm
5 weeks

poppy red/seat shell polypropylene/black maple base/black steel/WxHxD 62,5x83x60cm
5 weeks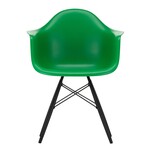 green/seat shell polypropylene/black maple base/black steel/WxHxD 62,5x83x60cm
5 weeks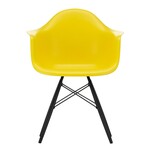 sunlight/seat shell polypropylene/black maple base/black steel/WxHxD 62,5x83x60cm
5 weeks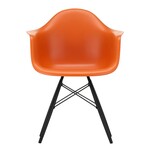 rusty orange/seat shell polypropylene/black maple base/black steel/WxHxD 62,5x83x60cm
5 weeks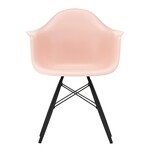 pale rose/seat shell polypropylene/black maple base/black steel/WxHxD 62,5x83x60cm
5 weeks
Matching accessories

Eames Plastic Armchair Seat Mat
anthracite/felt in 5mm thickness/LxWxH 37x35x0.5cm/anti-slip
5 weeks

Eames Plastic Armchair Seat Mat
grey mix/felt in 5mm thickness/LxWxH 37x35x0.5cm/anti-slip
in Stock

Eames Plastic Armchair Seat Mat
red/felt in 5mm thickness/LxWxH 37x35x0.5cm/anti-slip
in Stock

Eames Plastic Armchair Seat Mat
graphit/felt in 5mm thickness/LxWxH 37x35x0.5cm/anti-slip
in Stock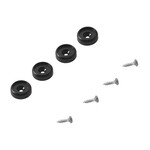 Vitra Plastic Glider DAW/DSW/DKW
black/4 pieces/for carpets
in Stock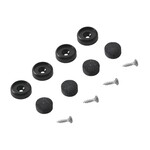 Vitra Felt Glider DAW/DSW/DKW
black/4 pieces/for hard floor
in Stock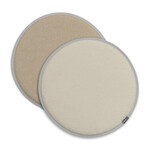 Vitra Seat Dots Seat Cushion Ø38cm
parchment-cream white/tobacco-cream white/Ø 38cm/reversible cushion 2 colors
in Stock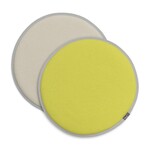 Vitra Seat Dots Seat Cushion Ø38cm
yellow-pastel green/parchment-cream white/Ø 38cm/reversible cushion 2 colors
in Stock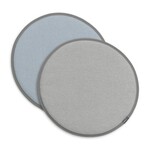 Vitra Seat Dots Seat Cushion Ø38cm
creme white- sierra grey/light grey-ice blue/Ø 38cm/reversible cushion 2 colors
in Stock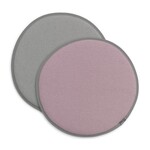 Vitra Seat Dots Seat Cushion Ø38cm
rose-sierra grey/light grey-sierra grey/Ø 38cm/reversible cushion 2 colors
5 in stock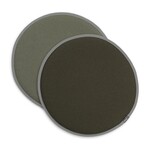 Vitra Seat Dots Seat Cushion Ø38cm
coconut-forest/forest-sierra grey/Ø 38cm/reversible cushion 2 colors
5 in stock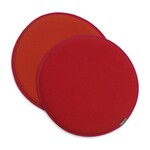 Vitra Seat Dots Seat Cushion Ø38cm
red-poppy red/orange/Ø 38cm/reversible cushion 2 colors
in Stock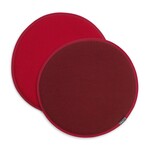 Vitra Seat Dots Seat Cushion Ø38cm
red-coconut/poppy red/Ø 38cm/reversible cushion 2 colors
in Stock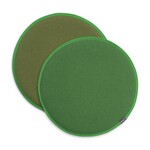 Vitra Seat Dots Seat Cushion Ø38cm
classic green-forest/classic green-cognac/Ø 38cm/reversible cushion 2 colors
6 in stock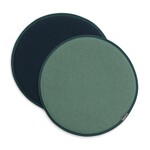 Vitra Seat Dots Seat Cushion Ø38cm
mint-forest/petrol-black/Ø 38cm/reversible cushion 2 colors
in Stock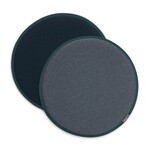 Vitra Seat Dots Seat Cushion Ø38cm
black-ice blue/petrol-black/Ø 38cm/reversible cushion 2 colors
3 in stock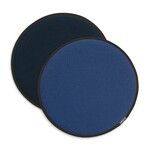 Vitra Seat Dots Seat Cushion Ø38cm
blue-coconut/black-ice blue/Ø 38cm/reversible cushion 2 colors
in Stock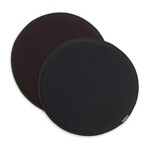 Vitra Seat Dots Seat Cushion Ø38cm
dark grey-black/chestnut-black/Ø 38cm/reversible cushion 2 colors
in Stock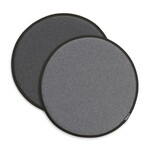 Vitra Seat Dots Seat Cushion Ø38cm
black-cream white/sierra grey-black/Ø 38cm/reversible cushion 2 colors
in Stock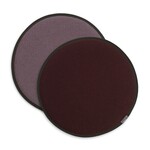 Vitra Seat Dots Seat Cushion Ø38cm
dark red-black/dark red-ice blue/Ø 38cm/reversible cushion 2 colors
in Stock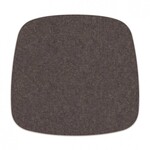 Eames Plastic Armchair Seat Mat
pepper/felt in 5mm thickness/LxWxH 37x35x0.5cm/anti-slip
1 in stock

Eames Plastic Armchair Seat Mat
deep water/felt in 5mm thickness/LxWxH 37x35x0.5cm/anti-slip
2 in stock

Eames Plastic Armchair Seat Mat
black/felt in 5mm thickness/LxWxH 37x35x0.5cm/anti-slip
in Stock
Eames Plastic Armchair Seat Mat
pistachio/felt in 5mm thickness/LxWxH 37x35x0.5cm/anti-slip
5 weeks
The current status is available online at https://www.ambientedirect.com/en/148869
© 2021 Ambiente Direct GmbH - Stand vom 18.10.2021