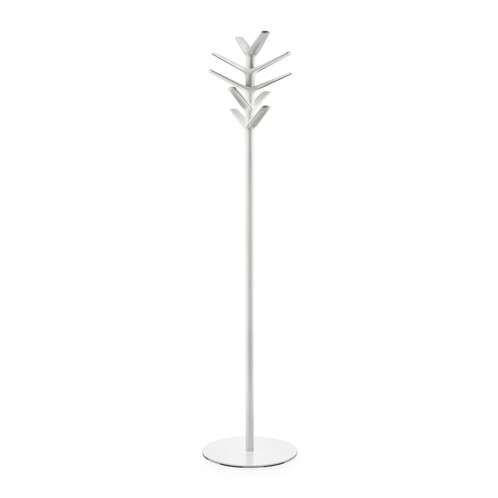 Flag Coatrack
white/H 173 / Ø 40cm/with 5 coatrack handles
1 in stock
Product description
The charming Flag Coatrackk was created by the innovative designers Pio and Tito Toso for the Italian manufacturer, Pedrali.

Pedrali is a family-owned company that was founded in 1963. It specialises in contemporary furniture that is exclusively manufactured in Italy. The company has worked on many innovative projects for both public and private spaces and has won several design awards. They combine tradition and innovation, with pieces that are designed to be durable and sustainable. The company has a large roster of designers including Pio and Tito Toso, the two brothers who created this unique clothes stand.

The Flag Coatrack has cleanly minimalist lines and a tasteful aesthetic making it a good fit for all types of décor and sizes of room. It has a tubular steel frame on a circular base, with five arms made from polypropylene. The arms are fully adjustable, with overlapping and rotating elements. The dimensions of the coat stand are 173 x 40 cm, and the smooth surfaces and slender shape make it aesthetically pleasing, adding to its practical function as a place to hang clothes in a way that is harmonious and graceful.
Product details
| | |
| --- | --- |
| Item ID | 170662 |
| Brand | Pedrali |
| Designer | Pio Toso, Tito Toso |
Colors
orange, white, black, beige
Materials
polypropylene with glass fiber, steel
Dimensions
Height: 173cm
Diameter: 40cm

3 designs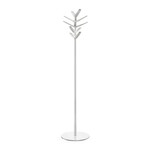 white/H 173 / Ø 40cm/with 5 coatrack handles
1 in stock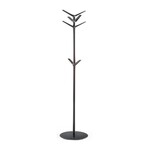 black/H 173 / Ø 40cm/with 4 coatrack handles
6 weeks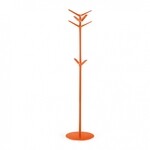 orange/H 173 / Ø 40cm/with 4 coatrack handles
6 weeks
The current status is available online at https://www.ambientedirect.com/en/170662
© 2022 Ambiente Direct GmbH - Stand vom 22.01.2022