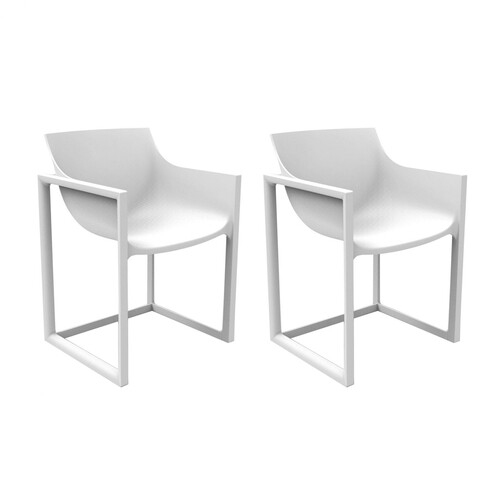 Wall Street Armchair Set of 2
white/WxHxD 57x80x53cm/for indoor and outdoor
5 weeks
Product description
The stylish and contemporary Wall Street Armchair 2 Piece Set was designed for the versatile and renowned manufacturer Vondom by the Spanish-born artist and designer Eugeni Quitlet.

A graduate of Barcelona's Llotja Art School, where he acquired a Diploma in Design and Interior Design, Quitlet is famed for his aesthetically pleasing pieces, which are revered among the design community. Since graduation, the designer has collaborated with a host of manufacturers, producing designs that have won a myriad of awards, including the Designer of the Year 2016 by Maison & Objet.

Like so many of Quitlet's pieces, the Wall Street Armchair 2 Piece Set is both elegant and innovative. The rounded seat, perfectly positioned arm rest and moulded backrest provide optimal comfort and the construction of polypropylene and fiberglass ensures that the chair is sturdy and robust, meaning that it will remain in peak condition for many years to come. Available in a range of tasteful and harmonious colours, the Wall Street Armchair 2 Piece Set is suitable for use in the home, office, garden or on the balcony or terrace. The chairs measure 57 x 80 x 53 cm with a seat height of 45cm and an armrest height of 67cm.
Product details
| | |
| --- | --- |
| Item ID | 165557 |
| Brand | Vondom |
| Designer | Eugeni Quitllet |
Colors
white, ecru, red, bronze, black
Materials
polypropylene, fiber glass
Dimensions
Width: 57cm
Height: 80cm
Depth: 53cm
Seat Height: 45cm
Armrest Height: 66cm

5 designs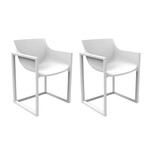 white/WxHxD 57x80x53cm/for indoor and outdoor
5 weeks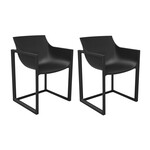 black/WxHxD 57x80x53cm/for indoor and outdoor
5 weeks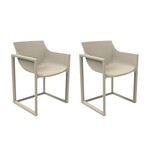 ecru/WxHxD 57x80x53cm/for indoor and outdoor
5 weeks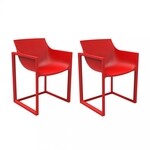 red/WxHxD 57x80x53cm/for indoor and outdoor
5 weeks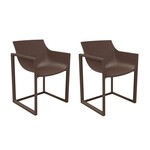 bronze/WxHxD 57x80x53cm/for indoor and outdoor
5 weeks
Matching accessories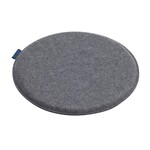 Frisbee Seat Cushion Round
anthracite/felt/2x2mm/Ø 35cm
5 weeks

Frisbee Seat Cushion Round
grey mix/felt/2x2mm/Ø 35cm
5 weeks

Frisbee Seat Cushion Round
graphit/felt/2x2mm/Ø 35cm
5 weeks

Frisbee Seat Cushion Round
pepper/felt/2x2mm/Ø 35cm
5 weeks

Frisbee Seat Cushion Round
deep water/felt/2x2mm/Ø 35cm
5 weeks

Frisbee Seat Cushion Round
red/felt/2x2mm/Ø 35cm
5 weeks

Frisbee Seat Cushion Round
pistachio/felt/2x2mm/Ø 35cm
5 weeks
The current status is available online at https://www.ambientedirect.com/en/165557
© 2021 Ambiente Direct GmbH - Stand vom 22.10.2021