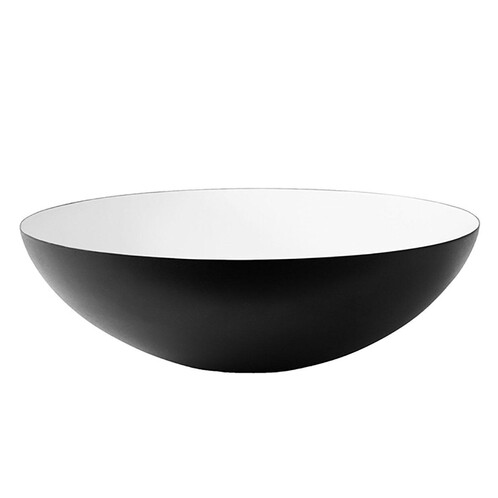 Krenit Bowl Ø 38cm
white / H: 12 cm / Ø 38cm
1 in stock
Product description
The shapely Krenit Bowl Ø 38cm, designed in 1953 by Herbert Krenchel, is a handsome example for good, traditional Danish design. Over the years the Krenit bowls and dishes became real style icons. A reason for the Danish manufacturer Normann Copenhagen to relaunch the stylishly simple enamel dish collection.

The simple and minimalist shape of the Krenit Bowl shows an interplay between function and aesthetics. Its defined edge creates a balance between material and shape. It is the main characteristic that gives the Krenit bowl its modern expression.

The Krenit bowls are not suited for microwave use, but can be washed in the dishwasher, as long as standard dish soap is used.

The Normann Copenhagen Krenit bowls are available in different sizes and colour versions, please see the Krenit "product versions" for detailed information.

See the larger Krenit bowls by clicking "collection".
Product details
| | |
| --- | --- |
| Item ID | 036141 |
| Brand | Normann Copenhagen |
| Designer | Herbert Krenchel |
| Collection | Normann Copenhagen Krenit |
Colors
white, red, grey
Materials
enamel, steel
Dimensions
Height: 12cm
Diameter: 38cm
Capacity: 7.1l

Weight
2.1kg

3 designs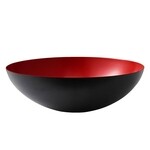 red / H: 12 cm / Ø 38cm
6-8 weeks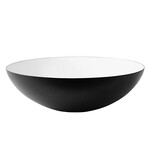 white / H: 12 cm / Ø 38cm
1 in stock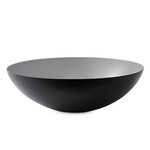 grey / H: 12 cm / Ø 38cm
6-8 weeks
The current status is available online at https://www.ambientedirect.com/en/036141
© 2021 Ambiente Direct GmbH - Stand vom 05.08.2021